Received June 10, 2010                                    
I retired in December 2007 from Jefferson County Human Services having completed 20 years as a social case worker.  That was after 15 years working for H&R Block in various capacities and a couple of years each teaching school and working in a university library. I am very happily retired, spending my time on projects in our cohousing community, reading and hanging out with all my neighbors. Last winter I volunteered as an AARP Tax Aide preparing taxes for the elderly and low-income populations.
Last year I got a titanium shoulder replacement; it relieved arthritis pain I had been experiencing for about 15 years. Next will probably be a titanium hip. If I get enough parts replaced can I live forever?
We moved into Hearthstone Cohousing here in Denver in 2001 after 3 years of planning, developing and getting in the way of the construction workers. What a great way to live, especially for people who don't have family in town.
My daughter, Laura, lives in Eugene, Oregon where she got her Masters' degree in Folklore several years ago. She works for a small company called Iris Media where she shoots, edits, writes and produces training films for teachers. We see each other a couple of times a year which is not enough!
My sisters are still in NYC, one on the upper Westside and the other in the Village. The oldest (80) is still working
Our 45th reunion was so much fun and I look forward to seeing all of you  again, as well as a lot of the Shorewood people who went to West High.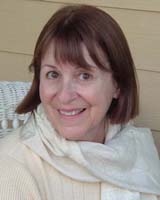 Wisconsin High School
55th Reunion – July 24 – 25, 2015
BIO:        Harriet Hartshorne Strobel
Received:  July 19, 2015
 I just finished reading all your updates and they are most impressive. Very little has changed for me in the last 5 years. I spend most of my time reading and gardening in my own little yard and working on the landscaping of our community. We have more gardens than grass and, especially this year, so much rain that 4 inch groundcovers are a foot high and the weeds are having a great time.
Cohousing is sort of pure democracy which means we spend time in meetings, large & small, coming to consensus on decisions, big and little. Sounds awful but I love it. Great community building. Retirement means lots of time to hang out with the neighbors.
Not one for traveling much, but I do go see my daughter in Eugene where they have just turned their old garage into a lovely backyard retreat.
Two years ago we were all in New York where Laura was making an 18 minute video interview of my sisters' experiences in Nazi- occupied Vienna in 1938-39 when they were ages 5 & 9. Very  emotional. We're sending a copy to The Holocaust Museum; they tell us they get very few artifacts and writings from non-Jewish families.
Every winter I volunteer with the free AARP Tax-Aide program aimed at elderly and low income households.
My last cat, 18 year old, 8 pound Nickey just had major surgery for a 1 pound growth that looked like a flying saucer made of bubble wrap. He has recovered very well in just a month. I don't want to even be here at 89, let alone have major surgery, but he seems pretty happy.
Have a great reunion, sorry I can't be there.   Harriet
Wisconsin High School
60th Reunion – September 17, 2020
BIO:      Harriet Hartshorne Strobel
Received:  September 11, 2020
It seems as if most of my last 5 years have been medical and who wants to write about that? But, here goes –
No traveling this year, but last year my whole family were in NYC in September for my oldest sister's 90th birthday. She is still working as a puppeteer doing several shows a year with my nephew, her son who is 60 years old already.
Laura, my daughter lives in Eugene, OR and turned 52 last month. She works for a company that makes training videos for teachers and parents. She has lived with her partner, Scott, for about 25 years.
I am on the list to move into a senior community near Laura. You know, independent living, assisted living and I don't want to be around for any next steps after that. Like everything else, that plan is frozen in time. So, while I wait, I have a small company helping me clean out closets and cupboards and drawers. So much stuff has accumulated in the 19 years I have lived in this house. Not to mention the stuff I moved in that dates back at least 65 years. It feels great to have so many bags and boxes going out the door and I don't have to carry any of it.
People talk about aging in place in cohousing, but the reality of that is stairs, walkers, laundry, garden work and on & on. Neighbors all offer to help, it feels as if I'm using up any favors in my stash. I hate to leave here, the best years of my life, except for my two years at Wisconsin High!
See you all soon! Harriet