David Cohen
Received June 15, 2010
                                                    WISCONSIN HIGH 50TH REUNION
Married:  Wanda
Son:       Mark (38)
Son:       Pete (35) married with 2 children
Older brother Pete (class of 1958) moved back to Madison a few years ago and got married in 2008.
Younger sister Julie (class of 1962) and younger brother Milt (class of 1965) still live in the state of Oregon and have married children and grandchildren.
Since I "retired officially" in 2001 after thirty-six years of teaching, I have been working as Athletic Director, substitute teacher, and assistant wrestling coach for the Oakfield School District, just outside of Fond du Lac, Wisconsin.  Wanda and I celebrated our 40th wedding anniversary last July and we both continue in good health.  Our older son, Mark (38), lives in Germantown and works for the West Allis-West Milwaukee School District as a Media Specialist and Computer Teacher.  Our younger son, Peter (35), lives in North Fond du Lac and works at Quad Graphics.  Pete and his wife, Michelle, have two children, Nathan (11) and Nicholas (5).  Since they live so close, the boys spend a lot of time at Grandma and Grandpa's.  Like most grandchildren, they are a great joy in our lives!
Since my entire adult life has been a connection with high school and middle school students, I sometimes feel like I never left high school.  Working with today's students and student-athletes continues to be enjoyable and I think it helps keep me "young"!
We are looking forward to the August reunion and sharing some memories!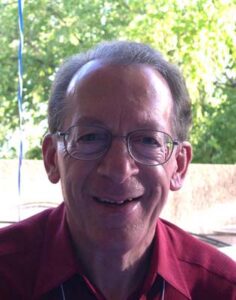 Wisconsin High School
55th Reunion – July 24 – 25, 2015
Received:  June 30, 2015
At our reunion in 2010, I made the comment that I felt like I had never left high school and I don't think that has changed much.  Last winter I enjoyed my fiftieth year of coaching high school wrestling –- a milestone I am very proud of.  I still coach in the fall (Middle School Cross Country), wrestling in the winter, and officiate track meets in the spring. During the school day I am on call as a substitute teacher.
Our younger grandson, Nick, is entering sixth grade and making the transition to Middle School, including participating in Cross Country.  So now I am "Coach Grandpa" as well as Coach Cohen.  Because of his parent's work situation,  Nick is with us several days each week and his presence is a great joy.  He is a good student.  His older brother, Nathan just turned sixteen and is now driving to support his summer job and working to support his driving.  He will be playing football in the fall.
Wanda and I do not do a lot of traveling, but we enjoy trips to Door County, Upper Michigan, and Wrigley Field (our son has purchased Cubs tickets as Mothers / Fathers Days gifts for the past two years).
TO MY 1960 CLASSMATES:  My regrets that I am not able to join you for this year's reunion.  I hope all continue in good health and look forward to joining you in 2020.
Wisconsin High School
60th Reunion – September 17, 2020
BIO:      Dave Cohen
Received:  September 9, 2020
In July of 2019 Wanda and I celebrated our 50th wedding anniversary with a family gathering.  At the end of February, I completed my 55th season of coaching high school wrestling and it has not yet stopped being enjoyable to work with high school student-athletes.  It was a greater joy as our grandson began wrestling as a sophomore and had a successful season as well as being an outstanding student.  Our older son, Mark, teaches in the Germantown school system and our younger son, Peter, works in the Engineering department at Quad Graphics.
Since 2002 I have been connected with the Experimental Aircraft Association (EAA) in Oshkosh.  Although this year's AirVenture was cancelled I am continuing to work as a security supervisor.  In spring I officiate high school and middle school track.